I've shared tiny tidbits of my whole wedding planning journey on Instagram– like when I got engaged, picked a dress, and took some photos with my future hubs. This blog started as, and still is, primarily a beauty blog. However, I have had lots of questions about wedding planning while in medical school, wedding planning in general, and mostly just comments from a really supportive community of folks who are really excited to share in some of the excitement with me.
Since there has been some interest in a few wedding-related blog posts, let's give it a go! If this goes well (and you don't hate it), then I'd love to share my experience wedding dress shopping, as well as my wedding makeup as I figure it out since I'm doing it myself!
Wedding planning can be really overwhelming, if you let it. Goodness, I've certainly let it on more than a few occasions. However when it comes to starting out, there are a few things that you just have to nail down and it helps guide the rest of the process. This is how we organized our planning process:
When:
Since we are both medical students, the "when" part was actually quite simple! Our medical school gives us exactly four weeks off per year, all at the same time. Our month off is March. Boom boom pow, March 2018 wedding. Sometimes rigid time constraints actually make planning a bit easier.
As far as the choice to get married during medical school versus in the time between graduation and residency, or during intern year… well, frankly the four full weeks off just sounded really appealing. It allowed for a time off prior to the wedding, as well as time off after the wedding to take a honeymoon and just relax before returning to rotations. There is no "right" answer for when to plan a wedding, other than what works for you.
Side benefit, March is "off season" for weddings, so we are enjoying lots of discounts from our venue and vendors.
Budget:
Once you know when you need to or can have your wedding, you absolutely have to figure out a budget. It is pretty easy to get swept up in browsing Pinterest boards and Style Me Pretty without realizing how insanely expensive weddings can be. Beautiful, fun, and meaningful weddings can be planned at any budget– but figuring out where you stand prevents you from falling in love with something that just isn't financially reasonable.
Who:
Another consideration that needs to be determined prior to venue hunting is the number of guests. While you certainly don't need to have it down to an exact number, it is important to make sure that you are looking at venues that can house the capacity in the range of people you are looking to invite.
Around the time that we got engaged, we sat down with our parents and made lists of family, close family friends, as well as our very close friends to figure out what our "minimum" number would need to be. We figured that we could always invite more if space and budget allowed.
Where:
This is where things get a bit more complicated. We ultimately decided to get married in my hometown of Richmond, VA because of the relatively affordable prices compared to those in the northeastern region of the US, as well as the large number of family members that I have living in the area. However, with all of the relative ease that came with choosing March for our wedding came some significant considerations that need to be made in regards to the location– namely, weather. March is known for being a pretty unpredictable month– it could be sleeting, or 70 degrees and sunny. Understanding this and not wanting to add weather stress to the list of other stresses that come along with that time of year (wedding stress, residency match stress, etc.), we opted to only look at venues that were indoors or had an indoor option. It was also important to use to have a venue where we could have the ceremony and reception at the same site, for the ease of our many out of town guests.
Considering our budget and knowing our desired wedding date, we reached out to several wedding venues around the Richmond area to see who had availability and could fit the number of people that we desired. We were lucky to have some time last March to visit them in person! This was crucial as many venues book up over a year out. If you are planning a wedding in Richmond, this may help you. If not, you  may just enjoy scrolling through for curiosity's sake🤷. Here are the venues that we considered:
Virginia Museum of Fine Arts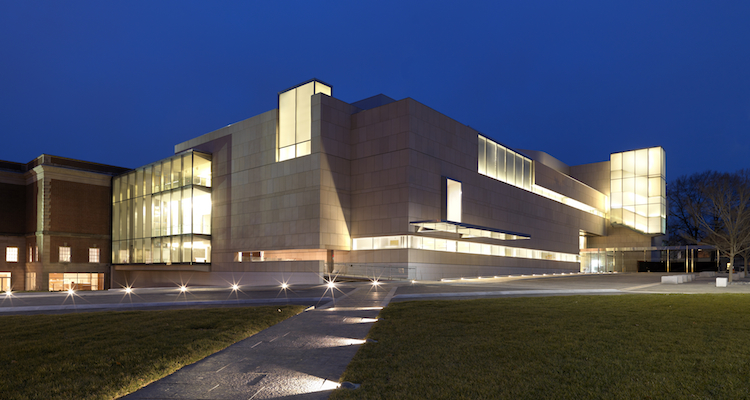 This venue was absolutely beautiful and had multiple potential reception sites. We loved the modern feel of the building, both inside and out. Plus– it's an art museum! You could arrange to have art tours for your guests during the cocktail hour. They also have a fantastic restaurant on site that manages the catering and bar, so that is an additional vendor that you don't need to hire.  The downside was that because they are a totally secular facility, they do not allow any ceremony to take place on their grounds (even entirely non-religious ones). This ultimately struck them off of our list.
Dover Hall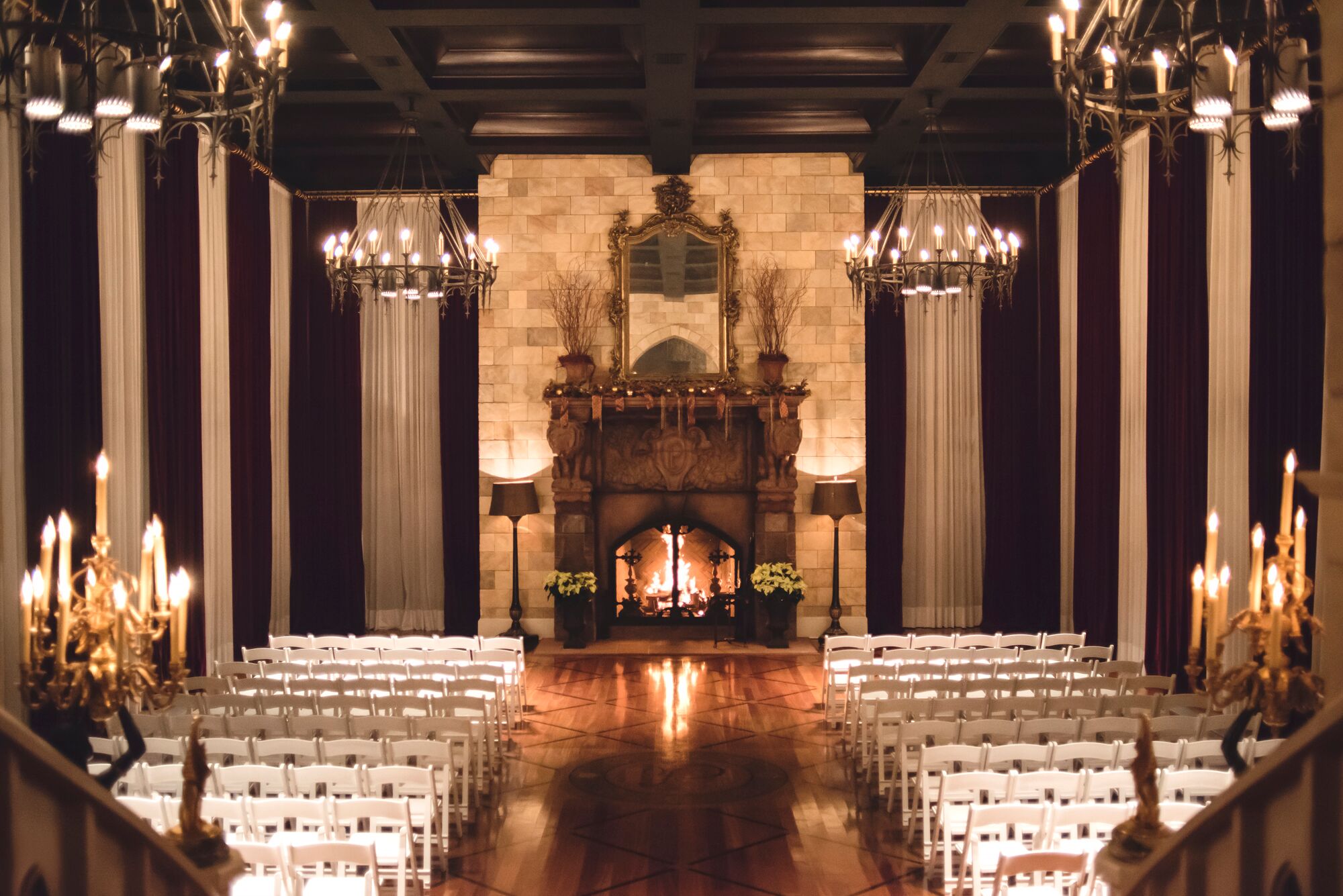 Okay guys, this place is like a modern Hogwarts meets fantasy Victorian mansion. I don't know how else to describe it. Seriously, scroll through the photos here. This venue was absolutely beautiful in person, was almost fully inclusive from food and alcohol to the bridal party's getting-ready suite, to the decor. It was also really expensive. It would pretty much have taken up our entire budget with no room for any extras, flexibility in the guest list, or "surprise" costs that we may have forgotten to budget for. In the end, it was just too close to call. Additionally, this place was pretty far away from the airport and also from any of the local hotels and would require quite a bit of shuttling for people.
Bolling-Haxall House
The last venue that we checked out was the Bolling-Haxall House, an Italianite mansion built in the 1860s with lots of Victorian and some Art Deco features. It is also the home to The Woman's Club which was founded in 1894 as an association to enrich the lives and education of women and discuss contemporary issues. This was quite novel as it was in a time where most women didn't attend college. Not only is the history of the venue one that I am proud to support…the place is just beautiful! The dramatic Victorian design elements make it the perfect setting for an evening, late Winter wedding. It also happened to be indoors, well-within our budget, and nestled right in the heart of downtown Richmond. We were sold!
The Photographer
The last big major wedding-related decision that we made over a year out from our wedding date was picking our photographer. Photography was something that was really important to me because (other than the husband), the photos are the only thing that you have after the wedding is over! I did quite a bit of insta-stalking, website-perusing, and in general speaking to other people who had been married in the Richmond area recently. We ended up picking Jason Collins because he was very familiar with our venue (and thus could handle the lack of natural light inside the building and in the evening), but also took beautiful outdoor shots in a style that we enjoyed.
We met him in person last March for an engagement shoot and he was awesome! I think if you find someone who makes standing in front of a camera in public places and trying *not* to pose feel less awkward, then you've found a winner. If it is feasible, I think that planning an engagement shoot with your wedding photographer is a really great move– you get to know the person that is going to be with you for your entire wedding day, you get to get comfortable in front of a camera, and you get the chance to make sure you like their work! Here is the photo that we ended up choosing for our save the dates:
---
I hope you all enjoyed a little look into our wedding planning process! Balancing planning has definitely been a bit hectic with medical school and residency interviews, but it can also be a really fun break.
Are you guys interested in reading more wedding stuff? Wedding dress shopping yay/nay? For those of you that are married, any tips for us in the planning process?
Have an awesome week, everyone!
Haley